WHAT I BELIEVE…


LEADERSHIP is the linchpin to success.
Strong CULTURE is a competitive advantage.
High performance is a result of maximizing the value of PEOPLE.
WHAT I DO…


Help ATHLETES become better everyday.
Help TEAMS get to that next level.
Help COACHES find sustained success.
Donna is considered an architect of team culture & player development and is a certified leadership specialist with the John Maxwell Coaching Team.  Also known as "D" or "Big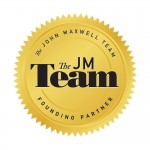 D", Donna is the heart of what it means to be an educator, motivator, and mentor. Her passion is to build relationships and join the journey with coaches, providing an intentional focus on what she calls the intangible side of the game.
She is often referred to as the "the Coach's Coach". Donna communicates on relevant topics that are specific to your team. Her compelling ideas will awaken change in your program and inspire greatness in your athletes and staff. Donna believes if you're going to do something…do it big… and be ALL IN.
Donna has coached soccer for over 20 years at all levels, from youth to the college game. Thirteen of those years she coached with Amanda Cromwell at UCF and upon Amanda's move in 2013 to UCLA, Donna helped her and the Bruins on their journey to winning the National Championship…only in a different capacity as their Leadership Coach and Team Architect.
Donna stepped out of the x's and o's  of the college game so that she could devote 100% of her time to consulting. Through intense focus on leadership and culture development she has helped coaches, teams, and athletes across the country build foundations and strategies to ACHIEVE GREATNESS.
Today Donna consults for NCAA collegiate teams in several different sports, high school & youth levels, and professional & national team athletes. In the past 2 years Donna has had 5 NCAA teams in post-season in 2 different sports… 1 National Champion in NCAA Division 1 and 1 National Champion Runner-up in NCAA Division 2.
"We all have within ourselves the power to be great.
Will you choose greatness and take action to find success?"
 -Donna Fishter
"You have to bet on YOU 

before anyone else will."