In Donna's own words….
I am a Bag-o-holic!
I loves bags! Any kind of bag, purse, backpack, briefcase, computer bag, duffle bag, athletic bag, shoe bag, suitcase, cosmetic bag, you name it….I might need it. The more pockets the better! I see a bag I like and I think "certainly I have a use for this". So if it's close to Christmas or my birthday or you want to surprise me with something….a BAG always works.
I am a Bin-a-holic!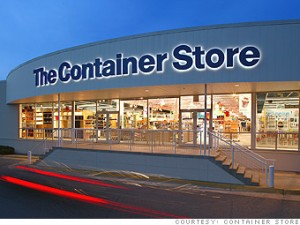 I loves bins! Any kind of plastic bin, container, organizer, large/small, multi-size, you name it….I might need it. The more sections it has the better! I see a plastic container and I think "certainly I have something that could go in this". You can never go wrong with more bins. Yes, one of my favorite stores IS The Container Store™!
I take staying organized to the next level!
I love Antique Shopping!
Yes! If we pass an antique shop on the road you will see me pointing out the window and not understanding why we are not STOPPING! You can find some cool things in these shops. I am reminded how old I am when I see the dinnerware I ate off of as a kid….in an antique store….NO….it can't be! If you need help in being a professional antique shopper let me know! You have to learn to scan quickly and spot things you might want…I mean NEED! There is always a lot to look at so learning the tricks of the trade is important.
I love Dry-Erase Boards!
It is amazing how creative one can be with a dry-erase board. There are so many uses and obviously you need lots of boards in multiple sizes (just in case). The biggest one I have is 4 ft x 6 ft in my office. For back up and more writing space I have a 2 ft x 3 ft and a 1.5 ft x 2 ft.  Oh, and my mini wipe-ee board! Then…I need the fat dry erase markers AND the skinny ones too….in multiple colors, OF COURSE! Do you want a secret for erasing…. Mr. Clean Magic Erasers™! Boom.
I collect Starbucks mugs & bears!
If you know me well…you KNOW my relationship with Starbucks! Love it! My kitchen is decorated as a cafe and on the wall I have proudly displayed my Starbucks mug collection. Quite often I receive these mugs as gifts (hint, hint) from around the world. I also collect the seasonal Starbucks bears, oh…. and I collect Starbucks gift cards, preferably loaded with money!
I am very Patriotic!
I love learning the history of our forefathers and visiting the historic places in America.  And what's that phrase….don't mess with my God, my country, my dog, and my truck! I am city born but am a good ol' fashion country girl at heart! Honoring American heroes is always priority.