[Article 3 of NSCAA 2015 Series]
At the National Soccer Coaches Association of America (NSCAA) Convention this year I spent some time with about 500 coaches discussing how we go about "Training and Empowering Team Leaders". This series of articles on my blog will walk you through my presentation and unpack even more how we can be intentional about this topic.
As coaches we need to keep in mind two "radical" thoughts. First, we are in the PEOPLE business, not the soccer business. Second, we need to look at ourselves as COACHES first and then place ourselves inside the realm of our sport. A coach moves people from one place to another, empowering growth, and not allowing anyone to be stagnant.
The development and growth has to be all encompassing and not just focused on the x's and o's. We need to train our athletes in any and every area necessary to help make them better. That's why I am very passionate about training leaders.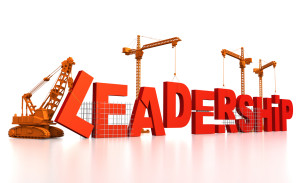 Considered a world leadership expert, John Maxwell believes, "everything rises and falls on leadership." So as coaches, why would we ignore this idea when it comes to our teams and players? I heard a coach say, "we weren't successful because we had no leaders." Well my answer to that is, "yes, obviously…and that starts by looking in the mirror." To me if a team has no leaders, that's our fault as coaches.
We must train our leaders and help them be influencers. A team's success will be based on whether or not the team leaders actually lead and have influence.
Here are 3 reasons why we should train our team leaders.
LEADERS are the Lid of the team.
On a scale of 1-10, 10 being the best and 1 being the worst, on any given day if your leaders are a 6 then your team will only be a 6. The people in an organization will very rarely ever surpass the level of its leaders, therefore the leaders are a lid in the organization. The same is true for players on our teams. Our leaders must raise their level so that their teammates can follow.
LEADERS are the Engine of the team.
The energy and momentum on any given day needs to come from the leaders. They are the catalyst to the process and product.
LEADERS shape the culture of the team.
A team's culture is comprised of the beliefs and behaviors of the group. If any of these beliefs or behaviors need to be shifted or new norms implemented all of this is accomplished through the leaders. Everyday leaders are shaping the culture of the team, whether positively or negatively. Train your leaders so that you have the culture you need for success.
Don't get caught using the "lack of leadership" excuse?
Be intentional and start today training your leaders.
Next Article: What content and topics to start with…
© 2015 Donna Fishter Consulting, LLC