[Article 2 of NSCAA 2015 Series]
At the National Soccer Coaches Association of America (NSCAA) Convention this year I spent some time with about 500 coaches discussing how we go about "Training and Empowering Team Leaders". This series of articles on my blog will walk you through my presentation and unpack even more how we can be intentional about this topic.
You are not in the "Soccer Business", you are in the "People Business". That is the first radical thought I started this series with. This forever changed the way I approached my job and I hope it will change the way you approach yours.
The second radical thought I want you to consider… this is YOU.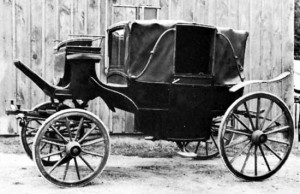 I'm a dictionary fanatic. I obviously know the definition of a word but I will look it up just for kicks to see what Oxford or Webster has to say about it! One day I was sitting in my office and I decided to look up "soccer coach". I started by looking up the word "coach". And it has since changed everything about the way I approach my job.
I always introduced myself as a soccer coach but if I truly believed I was in the people business then I needed to cross out the word soccer and realize I was a COACH first. The soccer part, well that was just second.
Back in the ol' days this stage-coach was a vehicle. It moved people from one point to another. And that's exactly what I am as a COACH. I move PEOPLE from one point to another. I don't allow them to stay where they are. I help them grow and move forward.
A good friend and colleague heard me talk about this and he wrote down in his notes…"I am a coach. I move people through stages of life". And then he looked up from his notes and laughed saying, "hey Big D… I'm a stage coach, I move people through the stages of life… get it?" We had a good laugh and I told Matt Cosinuke (University of Cincinnati Assistant Women's Soccer Coach) I was stealing that and adding it to my presentations. Thanks Matt!
As a COACH, it is about helping move the whole person from where he/she currently is to the next stop on the journey. The performance of a player comes out of who he or she is not just talent and skill.
So no matter what your players need to become a better person, a better athlete, a better teammate, a better leader… it's your job as a COACH to provide help and movement towards the goal.
How can you be a COACH (stage-coach) today
in the life of one of your players?
Next Article: What's the WHY behind training your team leaders?
© 2015 Donna Fishter Consulting, LLC